---
Click any picture to log in the E-Catalog of the related company
---
CARBOTTI
Half linen fabric and half leather, the perfect mix to have a fashion and versatile satchel.

This bag has the elegant ease of the city, crafted in a lightweight version.

The linen fabric match perfectly with the leather shades. Which combination do you prefer? Your choice will meet your personality, beige for sweet person, spotted if you are determined and python effect if you want to be fashion all the time!

Feature: inside two compartments with middle partition, double handles and wall pocket.
---
ANTARTIDE
2 POINTS ASCOT
[
4. Ascots and Plastrons
]
---
PRINCIPI MILANO
LABEL D, E, F Men shirts
[
MEN'S SHIRTS
]
Formal men dress shirt, handmade manufacturing.
Fabric
: 100% cotton double twisted
Weight
: gr. 160-180/mt
Use
: 4 seasons
Brilliance
: standard
Collar
: free choice
Cuff
: rounded 1 button
5 fittings available
:
EXTRA SLIM
SLIM FIT
BASIC
LARGE
EXTRA LARGE
To see the full fabrics, collars, cuffs and options collection please visit us at
www.principimilano.com/italiano/catalogo-on-line/camicie-shirts
Please fill in the attached order form in .zip to place your shirts order in terms of:
Fabric
Size
Fitting
Collar code
Send it back to us at
info@principimilano.it
---
GESYS TEXTILE
micromodal mousseline
[
Scarves
]
A soft and large Micromodal scarf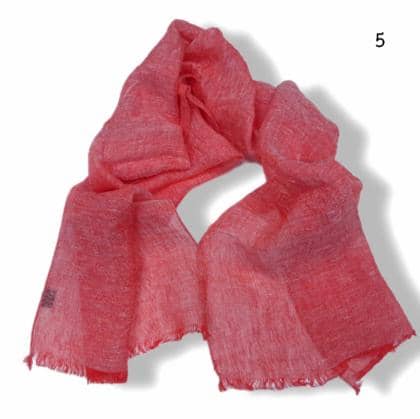 High quality luxury Italian Hosiery, Stockings, Pantyhose and Nylons, including comfort socks and fashion legwear for women, men, and children, all made from the finest and safest materials. Fashion hosiery in exclusive models and styles. Most Italian hosiery companies offer a Private Label service to let you have your own custom line of stockings, pantyhose or quality socks: contact the Italian hosiery legwear manufacturers through the ItalianModa marketplace.

TIP : click the Links below to find more Italian Hosiery Pantyhose Stockings and Socks Suppliers!

Related Categories: Searches: Electronic Catalogs: Send a Message with a Request for Information to:

ATTENTION, please! No enquiry from Individual Consumers will be considered. The Services delivered by the ItalianModa Marketplace are targeted to Wholesale Buyers only. If you are a Consumer please do not use the E-Mail links below. You can visit the FATAFASHION Store where you can find high quality Italian stockings, pantyhose and hosiery at very affordable prices: http://www.fatafashion.com

For any questions please send a message to the ItalianModa Help Desk or visit the Consumer section or visit the online Italian Fashion Outlets where you can buy as a consumer.

SEND A MESSAGE TO:

Italian Manufacturers and Suppliers of Pantyhose and Stockings
Italian Manufacturers and Suppliers of Women's Socks

Italian Manufacturers and Suppliers of Men's Socks

Italian Manufacturers and Suppliers of Children's Socks

Italian Manufacturers and Suppliers of other Hosiery (tights, knee highs, nylons)
Please detail as much as possible your Request, including all the data about your Company. The more precise your Request, the better the Feedback you will receive from the Italian Manufacturers.
More ways to find
Italian fashion products:
---
Do you purchase
Italian Made Products?
Buy Products with this Tag or Label !
Buy with Confidence!
Products coming attached with a TRUE ITALY™ Tag or Logo are Genuine Italian Products and you can check them anytime and anywhere.

To avoid any frauds or scams ask for Italian merchandise protected by a TRUE ITALY™ Tag or Label !

---
The Italian companies displaying this logo offer Products secured by the TRUE ITALY™ Service, products you can trust and sell much better!